Come celebrate your birthday with a Roller Skate Party! There is no better way to celebrate your special day together with friends than going to the roller rink.
Skate mate rentals are now free for new skaters under10
We also offer PRIVATE PARTIES, click here for more information!
Party Package 1
$136 for 8, $17/person over 8
Includes:
Personal Server
Admission and skate rental
Balloons
Soda with free refills
Ice cream cup
Song dedication
All needed utensils and plates
Table cover
Includes Playground for those 10 & under
Extra soda cups $2
Party Package 2
$152 for 8, $19/person over 8
Everything in Package 1 plus
Choice of:
Hot dog
Pizza (2 slices / person)
Please specify which choice while booking your party.
Available Add Ons:
Goodie Bag $3
Slush $.50
Popcorn $.50
Add an Arcade Package to your Party!
You can now get game cards for each of your birthday guests.
This allows your guests to receive a pre-paid card with bonus credits for all the games at Skateland!
$5 card addon – get 100 credits + 15 bonus credits on each card
$10 card addon – get 200 credits + 40 bonus credits on each card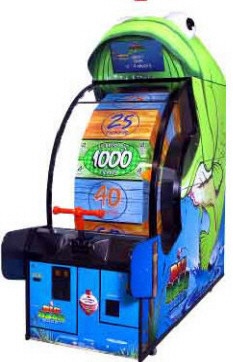 Make Any Birthday Party A Glow Party!
extra $4 per person
Each child receives a Glow Spork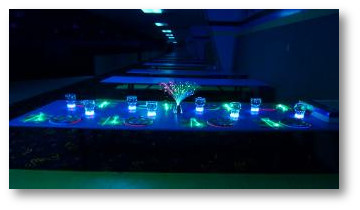 Available Times
Ends June 9th
(School Year) Hours
   Afternoon
Saturday 12:30-3
Sunday 1:00 – 3:30
Nights
Thursday 6:00 – 8:30pm ($1 off)
Friday & Saturday 6:30-9
Parents that stay Fri nite $5)
Sunday 6:00 – 8:30pm
Starts June 10th
Summer Hours
Afternoons
Thursday,
Friday, & Saturday
1:00 – 3:30pm
Nights
Thursday 6:00 – 8:30pm
Fri. & Sat. 6:30 – 9:00pm
Sunday 6:00 – 8:30pm
Book Your Party Now!
Ready for a birthday that you will never forget? Let's do it!
Call (414)881-6260 or Send an e-mail to skate-land@hotmail.com
If e-mailing please include the following:
Day of the week
Date & Time Requested
Birthday Person's First & Last Name
Age of Birthday Person
Approximate Number of People
Package Number
Parents Name & Phone Number
Address
If you do not receive a confirmation via email within 3 days, PLEASE CALL US!
Friday night parties must take pizza (package 2)
Notes about Birthday Parties
No carry in's except the cake and presents.
Bring the kids, cake, candles and we take care of the rest, even the clean up!
NO CHARGE for parents who do not skate (except Friday Nights).
We accept Cash and Credit Cards.
"Free Skating" or "Buy One Get One (BOGO)" passes are not valid for birthday parties.
Prices, packages, and times are subject to change.
Skate mate rentals are now free for new skaters under 10.
8 person minimum for all party packages, even if less show up, you will be charged for at least 8 people.