Ozaukee Skateland offers a fun, safe, entertaining, and NOW EDUCATIONAL place for school field trips.
Maybe you just want to bring the kids, and let them run loose, or maybe you want it to be more of an educational experience for them.  We offer private parties that allow you to control the environment completely, or you can come during an open public session.  We welcome all school trips, day care trips, boy scouts, girl scouts, church groups, clubs, and other organizations to the skating rink.
For a more educational experience, we offer STEM courses for all grades.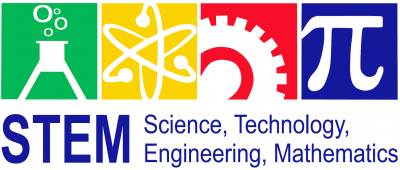 The United States has become a global leader, in large part, through the genius and hard work of its scientists, engineers and innovators. Yet today, that position is threatened as comparatively few American students pursue expertise in the filds of science, technology, engineering and mathematics (STEM) – and by an inadequate pipeline of teachers skilled in those subjects.
Ozaukee Skateland's Three Hour S.T.E.M. Field Trip Program
Combines S.T.E.M. Education, Physical Education and Lunch in on Exciting Format!
S.T.E.M. Education: The first hour the students participate in one of our seven S.T.E.M. lessons which demonstrate the relationship between S.T.E.M. and roller skating.Students will learn S.T.E.M. concepts in an interactive and entertaining way, enhancing learning. The S.T.E.M. portion of this program is instructed by a trained, experienced educator who is very knowledgeable on S.T.E.M.'s relationship to roller skating. Some of the topics covered in the S.T.E.M. lessons are motion, force, friction, sound waves, Doppler Effect, light waves, design and geometry.
Food: The students cab be served refreshments and snacks from our snack bar after the S.T.E.M. lesson.
Roller Skating for Physical Education: Students will skate for approximately two hours. This is an entertaining, and fun way to experience the S.T.E.M. concepts that they just learned. This skating event allows two hours of exercise and a student can burn up to 1,000 calories in just one field trip, For the beginner skaters, we provide them with skatemates. These are trainers that help them balance and skate, so they have a positive experience during their field trip.
All lesson plans are copyrighted and meet New Generation Science Standards and Common Core Math Standards.
CLICK HERE for MORE INFORMATION
Watch a short 3:30 second commercial about the great things the STEM program can teach you at your local Roller Rink!