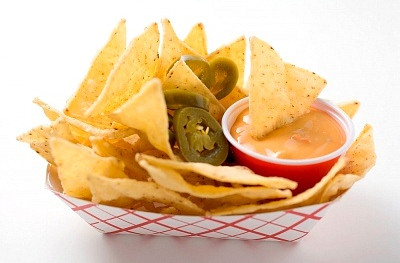 Skateland offers many different foods to snack on. It is everything you would expect from a concession stand, as well some other comfort foods.  We try to make everything fresh, and nothing is ever fried.  We bake all our snacks, right at the rink.
Most of our food is made to order, although some of it is made in preparation of a large session.  Some food takes a while to bake, so don't wait until then end if you want to enjoy treats during session.
Take a look at our snack bar menu, and know that we have your cravings taken care of!
Friday Nights are "All You Can Eat" Pizza, and Soda/Slush until 8:30pm.
Warm Snacks

Family Meal Deal (Pizza, Popcorn, 4 Sodas)
Hot Dogs & Corn Dogs
Whole Pizza (Cheese or Meat)
Mozzarella Sticks
Pizza by the Slice
Popcorn
Nachos
Soft Pretzel
Chicken Wings or Bites
French Fries (air fried)

Cold Treats

Bottled Water
Ice Cream
Slush (Cherry, Blue Raspberry, Mermaid (cotton candy), Lemon Lime)
Pepsi Products (Mountain Dew, Pink Lemonade, Diet Pepsi, Pepsi, Sierra Mist, Root beer,Dr Pepper)

Other Items

Coffee (Keurig Made)
Cinnamon Roll / Cupcakes
Prepackaged Candy/Chips (Skittles, Reeses, Lays,  etc)